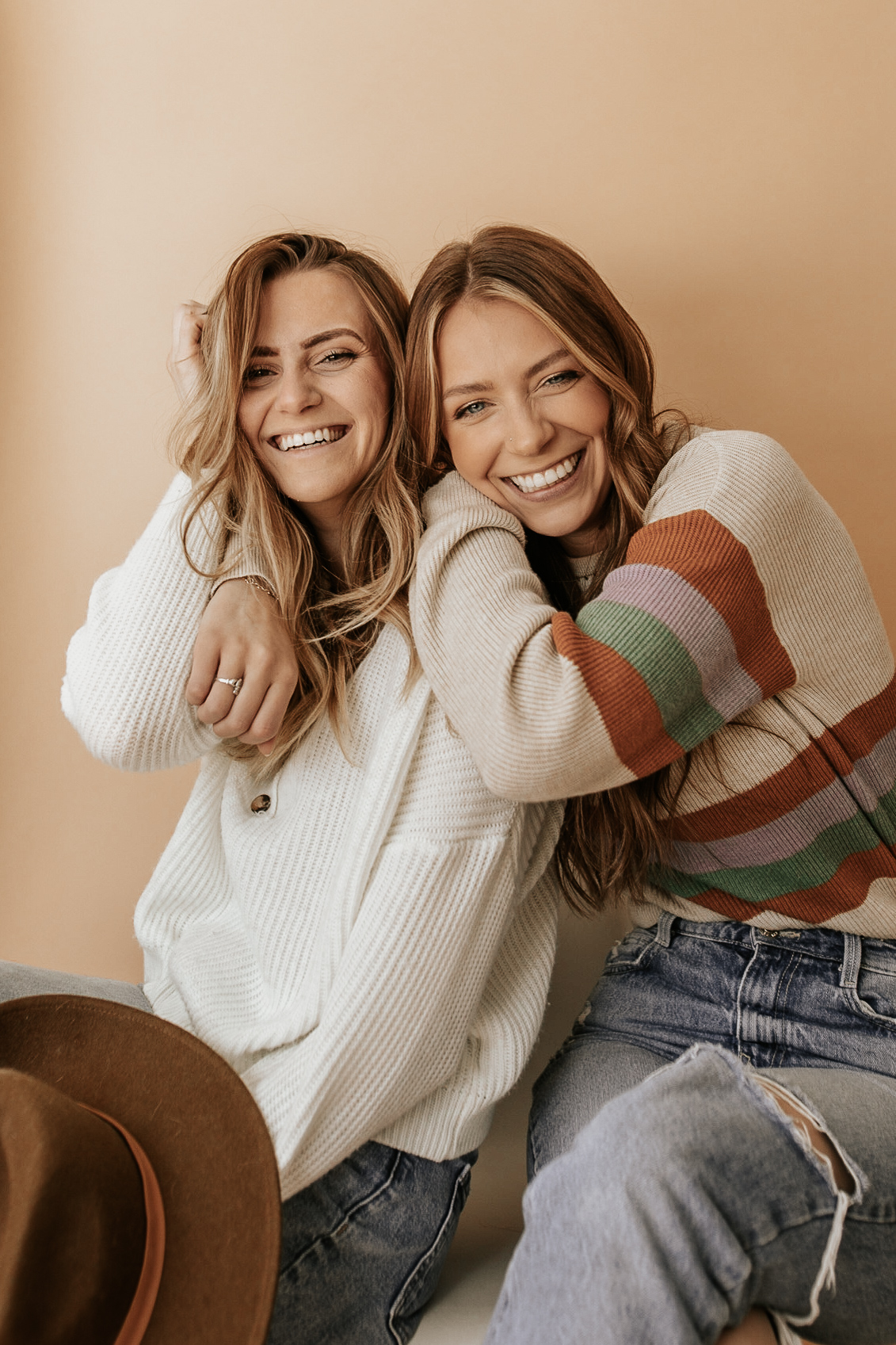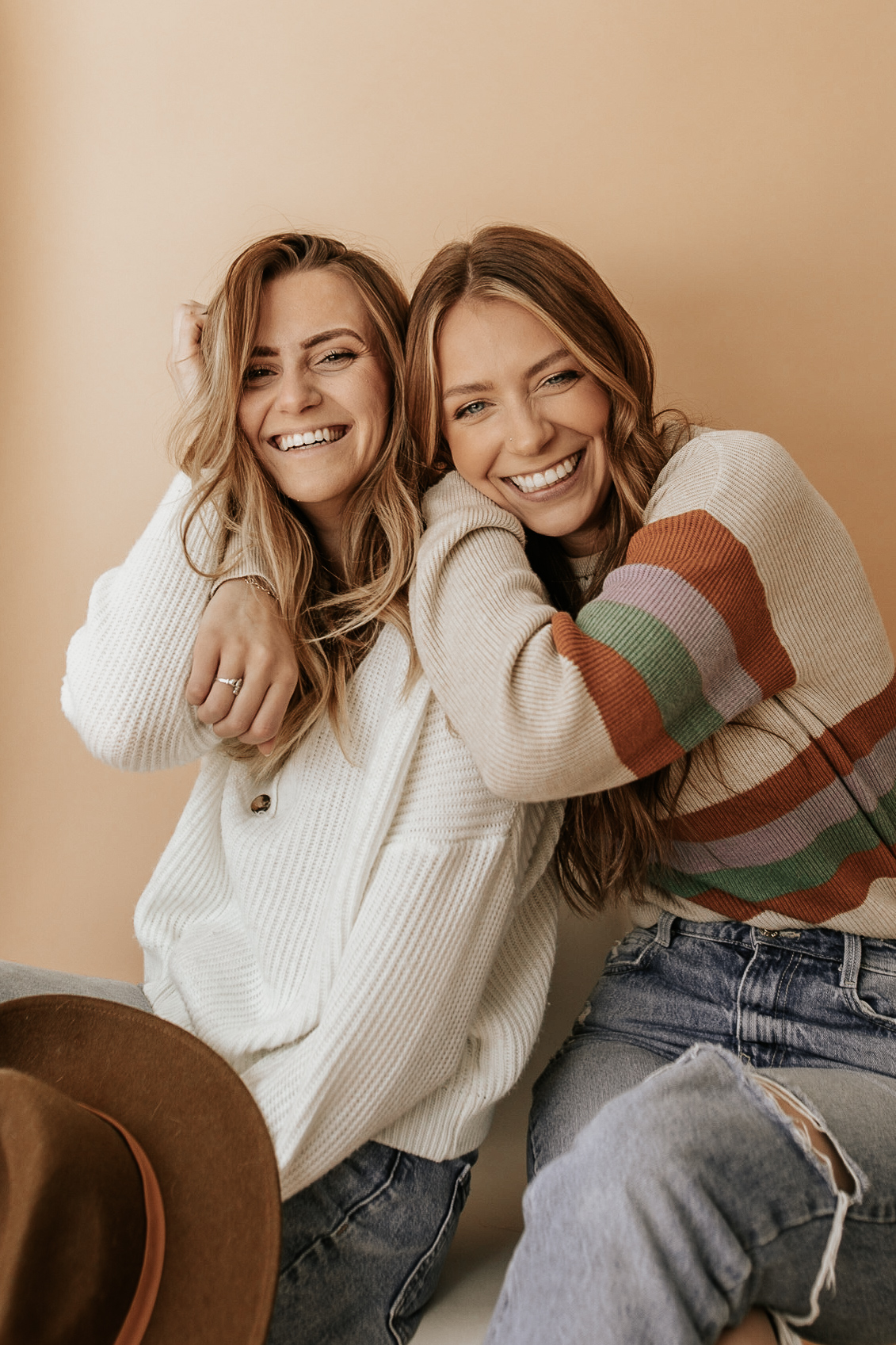 ABOUT US
Hey!
We're Jenna + Jena, we live in Upstate NY!
We started Peaks + Pine as just a little hobby. We both had very little experience with sewing but we had SO many ideas we wanted to try, pet bandanas being one of the first! One night, spontaneously, we drove to the nearest Walmart and bought the cheapest sewing machine we could find and truthfully, that's where it all began.
By no means were our first items perfect, but we put our heart + soul into them regardless and we believe that's really what brought us as far as we are to this day!
We're so grateful for where Peaks + Pine has led us. Everything in our shop is sewn by us, we strive to find the best fabric with that "cozy feel" for all of our cozies. We work very hard to be original and create items that we love and believe every one of you will too! We love seeing all of your photos featuring our handmade items, so don't forget to tag us + use the hashtag #staycozy so we never miss a photo! Thank you for stopping by and checking out our shop, stay up to date with us on instagram + Facebook @peaksandpineco :)